I have really derailed over the last week and a half – with this blog, the index-card-a-day challenge, and more.  However, I was having a fabulous time indulging in a hobby that has consumed me for most of my life at BreyerFest– the collectors' convention for model horses.
I'm still trying to ease back into my usual routine, so here's a couple of images of the meadows that surround my home.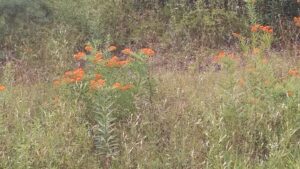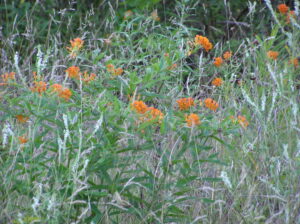 I look forward to seeing the vibrant orange butterfly weed flowers each July, and I have captured them in an ongoing series of fiber art pieces: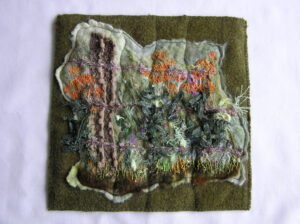 Take some time this week to study a landscape that you see frequently, make note of what you notice most in it, then find something that you haven't noticed.  Does it inspire you creatively?