I meant to get a post out on Tuesday.  I also had intentions of working on a promotional letter for a trunk show, or one of several ideas for classes.  In a corner rests a pile of things I wanted to take pictures to put on my forthcoming online store.  None of that happened.
I took what was to be a short walk to clear my head, and I stopped halfway up the hill to admire some fallen sassafras leaves.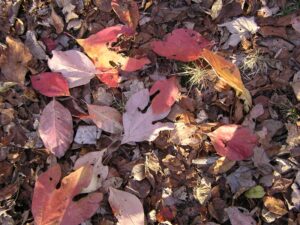 While wandering in the woods, I gathered a bucket of sticks for kindling in the wood burner, and found a few twigs with lichen encrusting them, and I studied the ruffles wrapping around the sticks a bit too long.  At the top of the hill, I watched a couple of deer munching on acorns for a while, and then turned back to the west and watched the sunset in horizontal ribbons of blue-gray, peach and orange, striated vertically by the dark outlines of the trees.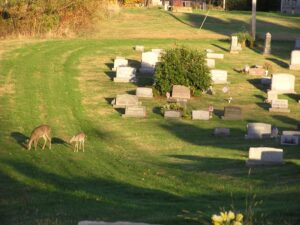 After dark, I lit a candle in a pumpkin that volunteered in my garden this year and I carved a couple days ago, watching the flickering light while sipping on some hot cider.
I don't feel that I wasted any time.