A  very quick post today… I am more than halfway through my stitch out project of all the colors of House of Embroidery threads.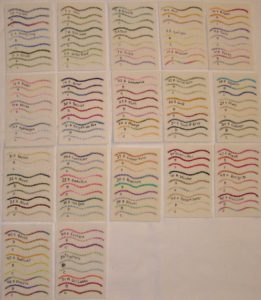 I don't know yet how I am going to join all of the postcards that I am making in the course of this adventure.  I initially wanted to make them into a little fabric book, but I might make them into a flat wall hanging to put in my booth at quilt shows, as I have some of the colors available when I am on the road.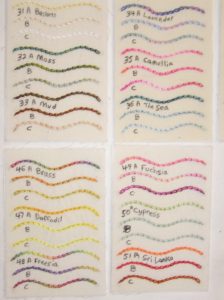 I'm enjoying seeing the colors stitched out, and I am looking forward to using these threads more in my collages when I get through this daily project.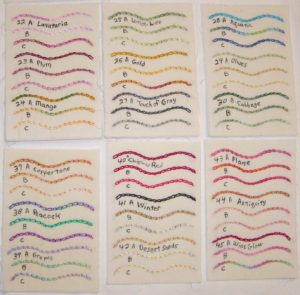 On Thursday, check back for my progress on yet another daily project that I just started, the annual Index Card a Day Challenge.